I first interviewed Leslie Jordan in 2005, prior to his one-man show in Atlanta.
A lot has changed since then: A "Will & Grace" revamp, millions of followers on Instagram, and a new television series, "Call Me Kat," starring Jim Parsons, Mayim Bialik, and Swoosie Kurtz.
You're from the South, where did you grow up?
I grew up about an hour and a half above Atlanta in a little town in Chattanooga, Tennessee, called Missionary Ridge. You can have it if you want it!
You lived in Atlanta for a while also, right?
Well, I came out of the closet in 1973 and had to find my tribe, so I moved to Atlanta. I was always sort of out, but not really. I had been sneaking into gay bars since I was 16!
Talk about the film, "Lost in the Pershing Point Hotel" you wrote and starred in. It was a real hotel in Atlanta?
The Pershing Point Hotel was at the corner of Peachtree and West Peachtree Just filled with hookers, whores, and queers! It was sort of like the Chelsea Hotel in New York City. Home to rift-raft.
I lived there for a time in the 70s when I first got to Atlanta. I was lost both literally and figuratively. I used to get so high that I couldn't even find my own apartment!
It was right at the start of Atlanta's growing gay scene. I remember Colony Square was being built. Piedmont Park and Ansley Mall were becoming the places to go if you were gay.
What was it like for you being gay and growing up in the South?
Sitting on the pews of the Baptist church in Tennessee is where I really learned to hate myself. You feel so abandoned when you're gay and raised in the church.
My spiritual adviser once said to me, "You're a fag hating fag." I quickly realized that growing up in a devout Christian home was the cause of a lot of my problems.
I didn't have a choice being gay — I literally fell out of my mother's womb and landed in her high heels!
Now that you've been sober for years, can you talk about your addiction?
It's funny — when I was loaded, I had no trouble being gay. So I stayed loaded for 30 years!
The 70s were all about disco and Quaaludes, the 80s were about cocaine and lots of money, and in the 90s everyone was dying from AIDS.
You can drink forever, but I had to quit doing drugs because I really thought I was going to die. Then all of a sudden, I was 40 years old and didn't know how to be gay without them.
Is it true you went to jail five times?
I was very popular in the L.A. County Jail, but I don't think for the right reasons. I'm a big talker, which is great if you're in jail! Being able to tell stories helps a lot, especially if you're 4' 11".
You played Brother Boy, a cross-dressing gay man who craved attention in "Sordid Lives." Were you always so dramatic?
Oh yes — I used to pull out my pee-pee in malls to get attention! My mother always said, "Can't you just whisper your problems to a therapist instead of acting them out for the world to see?"
My friend Del Shores wrote "Sordid Lives," which was actually four short plays that ended up altogether. My part of the movie was a play called "The Dehomosexualization of Brother Boy."
How is your life now?
I'm a lot happier now and artistically saturated. I got a lot of notoriety for doing "Will & Grace," but I was sort of an aging show pony.
They'd trot me out on stage, I'd do my thing, then they'd trot me back off. But in my plays, I have a say in the writing and direction. They're about my real-life journey into sobriety and queerdom.
Do you wish more characters would come out?
Yeah. You know, lesbians have their heroes in Ellen and Rosie, but gay men don't really have any. I sort of wish a big butch athlete would come out.
What I learned from working on "Will & Grace" was that we could put a face on homophobia through laughter.
Despite your childhood, are you a religious person now?
Someone once said, "Religion is for people who are afraid of going to Hell, and spirituality is for people who have been there." Even though I feel like I was spiritually raped as a child, I'm not a deeply spiritual person.
Are you looking forward to coming back to Atlanta?
I'm always excited to come back to Atlanta because it's the South and only an hour and a half from my hometown.
When my one-man play, "Like a Dog on Linoleum" was playing in Los Angeles, I would walk out on stage and know that there were about four southerners in the audience. Sometimes I felt like I was at a pony show!
I'm like Ethel Merman — I can cry out of one eye and work the stage with the other, so get ready!
— Jordan McAuley conducted this interview in 2005 before Leslie Jordan's one-man show in Atlanta, "Like a Dog on Linoleum."
Also See:
Summary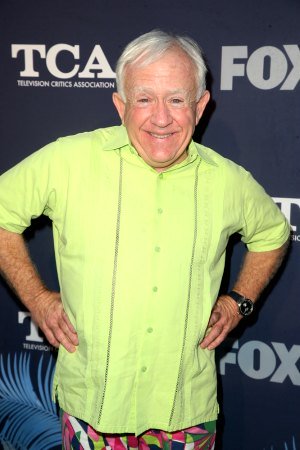 Article Name
Leslie Jordan [Interview]
Author