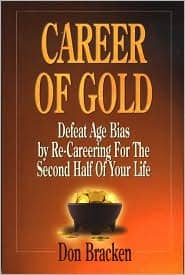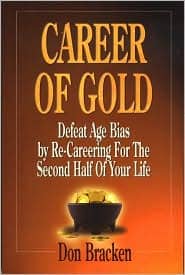 In his book, 'Career of Gold,' author Don Bracken shares how to get celebrity endorsements…
"Endorsements are very helpful because they are a form of proof that what you say is true. They are also one of the most important elements in the sales letter.
When someone is reading your sales letter, book cover or promotion piece, favorable comments by a well-known, or at least a known personality blended into the sales material helps to close the sale. It is, in the mind of the reader, a certification that the product you are selling is all that your sales or promotion piece says it is. And psychologically it is more.
As you know, you are constantly subjected to the blandishments of salesmen, sales letters and what the courts call sales puffery. You have a built-in sales resistance.
Everyone has it.
Want Big-Time Publicity?
Meet 75 TV Producers & Print/Online Editors Who Want To Feature You & Your Work. Apply To The National Publicity Summit 2021 (VIRTUAL EDITION!)

Just A Few Spots Left - Apply Now!
Testimonials help you get past that resistance. The testimonial subtly says to the reader: You can believe this. I guarantee it.
So how can you get famous people you don't know to guarantee what you say is true?
First, your program, product, book or whatever it is you are selling has to be good and worthwhile. That being said, the rest is a simple process  of numbers and reaching out and by that, I mean getting to know your target folk who will say something nice about your product.
Before you do that, however, please bear in mind that celebrities have feelings like you. The persona you see is rarely the real person.
They laugh, cry, grieve, rejoice, celebrate and all the rest. They are very human.
When I was in college in New York City in the'50s, I was fortunate to have a great weekend job for four years working backstage for the Jackie Gleason and Ed Sullivan shows. I go tot see first hand the makeup of hundreds if not thousands of celebrities  and among the many things I noticed about them as a group of people is their need for approval. Their work is constantly in the public view so they are always subject to public criticism and very open to words of approval.
When you approach one, your request for a blurb or testimonial is an obvious form of approval. It is an ego stroke, it is praise.
It is also publicity. And that's something else I noticed about them during my four years at CBS Television. The like publicity. It is an integral part of their business. Their careers thrive on it. It is a tool of the trade.
But they still don't know you, so when you approach them, approach them softly.
If it is for a book, you can make a fairly direct approach, because books have a cachet that commands interest.
Dan Poynter, in his book, 'The Self-Publishing Manual,' suggests contacting celebrities with a suggested blurb and copies of the table of contents, a chapter of the book and a mock-up of the cover along with a cover letter. If you are writing a book, you should read Poynter's 'Self-Publishing Manual.' It includes a sample letter.
Celebrity addresses can be obtained in publications such as The Celebrity Black Book and at websites such as Contact Any Celebrity.
If you have a project other than a book, you might want to consider a softer approach. Compile a list of names that would be a fit for your project. Then go to a website like The Quotations Page or Cybernation and check out the quotations made by your list members, then write to them and ask for permission to use their quotes for your project.
Even though their quotations are a listed matter, you should still get their approval to use them. It is a courtesy and it is an ice breaker.
And it is publicity for them.
For each ten that you send out, you should receive about four positive replies. High profile people tend to be on the move and the other six may not have caught up, were lost or ignored by a third party.
Upon receipt of those responses, write a simple handwritten  note of thanks on nice stationary. This will make a favorable impression because such proprieties have become a rarity.
Then two weeks later, writ the request for the blurb and make it easy for them. Write a cover letter explaining the worthwhile purpose and on a second sheet write a suggested blurb, leaving room for a more preferable blurb if desired and a space for the signature.
All the celebrity has to do is agree with a checkmark or pen in his or her own blurb and put it in the accompanying stamped, self-addressed envelope which you will have included.
It is advisable to use priority mail both to the individual and for the return rely. It not only expedites matters but it underscores importance.
Note: In the celebrity contact book or website, the office of the celebrity's agent is often listed as the address. I suggest you call and touch base with the agent who is usually very positive on the subject and will be looking for it. You should folllow up with the agent to confirm receipt of your request after a proper interval.