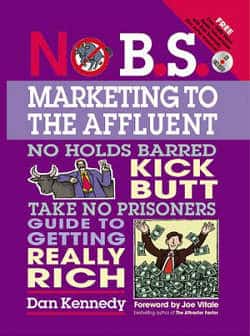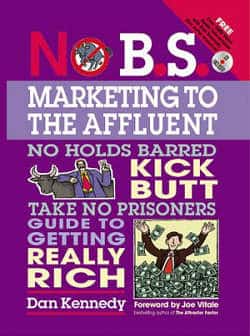 "Celebrity endorsement bears risk — ask Accenture about Tiger Woods. Or Juice+ about O.J. Simpson.
But. Celebrity endorsement virtually guarantees better readership (or viewership or listenership) from ANY constituency.
I have had the very good fortune over year of having copywriting/advertising/marketing projects with use of celebrities and often, writing words for the celebrities' mouths (for print, direct-mail, audio, video, online) — including football legend Fran Tarkenton; sitcom parents like Alan Thicke, Florence Henderson, Judith Light; soap stars like Gloria Loring and Victoria Principal; icons like Art Linkletter and 'Lonesome George' Gobel; business celebrities like Lee Iacocca.
I can tell you, from perspective of one of the highest paid direct-response copywriters in the world, that I much prefer writing copy to be 'said' by a celebrity than a non-celebrity.
– Dan Kennedy, Look Over Dan's Shoulder
– For a free 2-month trial of Dan Kennedy's No B.S. Marketing Letter, including a free gift valued at $633.91 of pure money-making information, visit DanKennedyPresents.com.