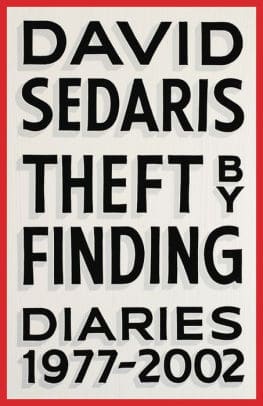 Want to write New York Times bestselling author David Sedaris?
Here's how:
David Sedaris
c/o Little, Brown & Company
Hachette Book Group
1290 Ave. of the Americas
New York, NY 10104
To get David Sedaris' agent contact information including phone & email address, join Contact Any Celebrity with a FREE 7-Day Trial!
In his new book, 'Theft by Finding: Diaries 1977-2002,' Sedaris says he once asked his students to write fan letters:
Want Big-Time Publicity?
Meet 75 TV Producers & Print/Online Editors Who Want To Feature You & Your Work. Apply To The National Publicity Summit 2021 (VIRTUAL EDITION!)

Just A Few Spots Left - Apply Now!
September 26, 1989
Chicago
"I asked my beginning writing students to compose fan letters. Most were sincere in the way I hoped they'd be, but one kid's amounted to hate mail and was addressed to his mother. He wrote about being shit out of her cunt. Then he reminded her that he was not her fucking boyfriend, and on and on. Afterward no one knew what to say. My fan letter was to Joy Williams."
Four years later, Sedaris fantasizes about a dream job in New York City:
February, 10, 1992
New York
"Admin Asst Dream Job
WORK FOR A STAR Gal/Guy Friday
all around exec asst.
Answer fan mail.
Admin duties. Lite typing.
MADEMOISELLE 16 E 40th St"
"I saw this in the New York Times and thought, Honestly, that is my dream job – answering fan mail at Mademoiselle magazine. I shaved, threw on clean clothes, and went to apply, not feeling intimidated the way I normally do but thinking, 'Out of my way. This is mine.' I supposed I wondered who at the magazine got fan mail, but it didn't really matter. Whatever the letter, I'd answer it."
Soon, Sedaris receives his own fan mail:
June 21, 1992
New York
"A few weeks back, my Interview Magazine mention came out, and this morning I received a postcard reading 'Dear Mr. Sedaris, You are very cute and I love what you have to say about the world. It is a crazy place, but you make it well worth it. Your admirer, Jean Snyder.' 'The card is just what I needed,' he says. It's nutty, sure, but how nice to know that some stranger is thinking of me."
Ten years later, Sedaris's publisher, Little, Brown & Company forwards him a batch of fan mail while he's living in France:
March 9, 2002
La Bagotiere, France
"Little, Brown forwarded an envelope of mail, and I realized after reading it over that every single letter wanted something from me. The senders included:
a college student writing an article on magazine readership. 'I'm on a deadline so email me as soon as you get this!'
a Cleveland man who's written a gay travel guide and wants my help finding an agent.
an Indianapolis human rights group wanting me to attend their rally. 'Your agent says you haven't got the time, but I suspect you do.'
a Seattle drama group asking for an essay on how theater has changed my life.
three Nashville High School students assigned to read a bestseller and write the author with questions such as 'Have you written any other books? Where do you get your ideas?'
a German woman writing her Ph.D. on the role of the diary in contemporary American fiction. She too is on a deadline and asks that I call her Tuesday, Wednesday, or Thursday, trying several times per night until I reach her.
a gay choral group asking for mementos they might auction off at their upcoming fundraiser, Life Is a Cabaret.
It's interesting how as a struggling writer, Sedaris looks forward to receiving fan mail, hoping to both receive it and answer it, even for others. However, more than ten years later, after he makes it as a bestselling writer, he begins to tire of it, as everyone seems to want something from him.
Also See: