Also See:
Want to know how to write to a celebrity for an autograph?
Watch the video above for more tips about how to write your autograph collecting letter of request!
Here's how to write your favorite celebrities and request autographs, signed photos, etc.:
Use this sample autograph request letter & fan mail template as an example of fan letters to celebrities and how to ask for an autograph in a letter.
Want Big-Time Publicity?
Meet 75 TV Producers & Print/Online Editors Who Want To Feature You & Your Work. Apply To The National Publicity Summit 2021 (VIRTUAL EDITION!)

Just A Few Spots Left - Apply Now!
Feel free to customize this sample fan letter format. Just be sure to write clearly and enclose a SASE (self-addressed stamped envelope) to increase your chances of getting a response!
[Date]

Dear [Celebrity's Name],

I have been a fan of yours for years, and have enjoyed your many [movies, songs, etc.] My favorite is [list your favorite work here].

I was wondering if you would mind sending me your autograph. I have enclosed a self-addressed stamped envelope for your convenience.

I hope to hear from you soon, and deeply appreciate your generosity in fulfilling this request.

Thank you.

Sincerely,

[Your Signature]

[Your Name]
[Your Mailing Address]
Also See:
Summary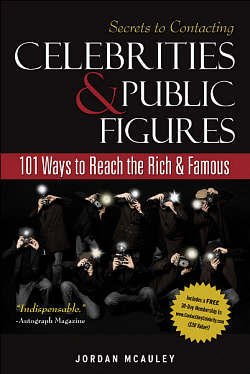 Article Name
Description
Learn how to write a fan letter/autograph collecting letter of request. Tips, tricks, and videos!
Author