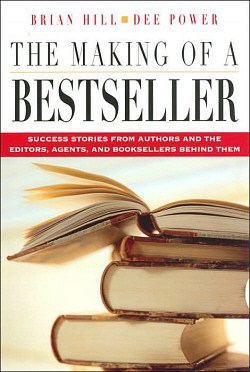 In their book, The Making of a Bestseller, Brian Hill and Dee Power write:
"Oprah Winfrey now devotes the book recommendations segment on her program to stoking the fires for "classic" books, but for nearly six years between 1996 and 2002, she had a book club segment on her program that was devoted to current authors.
Over that time, she recommended 44 adult titles and 3 children's titles. The results were nothing short of amazing: 43 of her recommendations ended up on the bestseller lists for at least 10 weeks.
So what, you are thinking. She just recommended already popular authors. That is what is so striking about the power of Oprah's recommendations: only ten of the authors whose books she picked had ever been on any bestseller list before.
Getting recommended on TV can have a lottery windfall impact on a book's sales, but of course, the odds of a book being the one chosen are about the same. Authors and their PR people have to devise clever means to get their books noticed by the TV show's producers.
Want Big-Time Publicity?
Meet 75 TV Producers & Print/Online Editors Who Want To Feature You & Your Work. Apply To The National Publicity Summit 2021 (VIRTUAL EDITION!)

Just A Few Spots Left - Apply Now!
Vicki Lewis Thompson and her publicist, Theresa Meyers, got her romance novel, Nerd in Shining Armor, noticed by the Regis and Kelly producers by sending Kelly the book in a Hawaiian floral basket. Nerd in Shining Armor was recommended by Kelly Ripa, and the recommendation gave a jet propulsion to the book's sales, sending it from a first printing of 28,000 copies to more than 228,000 copies within three days, and rocketed the book's Amazon.com standing to number seven in less than 24 hours.
A particularly literate visitor from another planet in a distant galaxy might have the temerity to inquire: "Why do you earthlings care what Kelly Ripa says you should read?"
Book recommendations from television stars have tremendous power, much more than reviews in even the most widely read print media, for two reasons:
Viewers look at the star as a trusted friend who comes into their homes each day, so in effect, the recommendation is a kind of electronic word of mouth
The audience for these daytime shows is extremely large and extremely loyal
– Matt Bialer, literary agent
Sanford J. Greenburger & Associates