In this book, 'The 4-Hour Workweek', serial entrepreneur Tim Ferriss reveals how to find celebrity spokespersons:
Also See:
"Want a celebrity to endorse your product or be a spokesperson?
It can coast a lot less than you think if you do it right.
I know of one clothing endorsement deal with the best pitcher in Major League Baseball that cost just $20,000 per year.
Want Big-Time Publicity?
Meet 75 TV Producers & Print/Online Editors Who Want To Feature You & Your Work. Apply To The National Publicity Summit 2021 (VIRTUAL EDITION!)

Just A Few Spots Left - Apply Now!
Here are the brokers who can make it happen:
* Celeb Brokers – President Jack King was the one who first turned me on to this fascinating world. He knows it all inside and out.
* Celebrity Endorsement Network
Celebrity Finding
* Contact Any Celebrity – It is possible to do it yourself, as I have done many times. This online directory and its helpful staff will help you find any celebrity in the world.
Also See:
Summary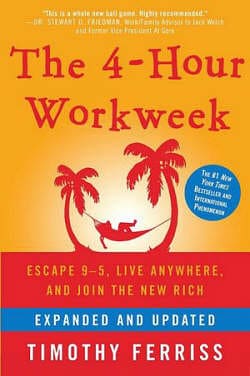 Article Name
Tim Ferriss on Celebrity Spokespersons