Contact Richard Branson…
Get His Email, Mailing Address, Agent, Manager & Publicist!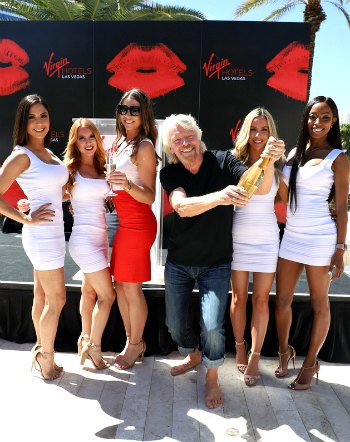 Time needed: 10 minutes.
Want to contact Richard Branson directly? Here's how: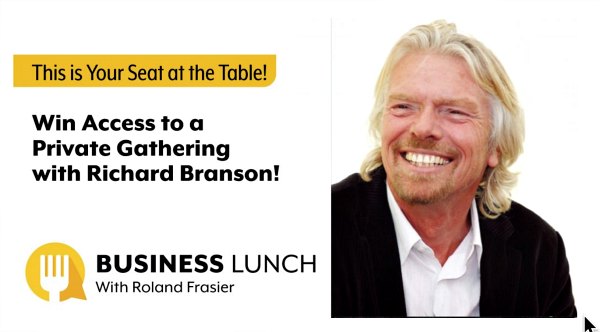 Partial Transcript of Business Lunch with Roland Frasier podcast, Episode 21: How to 10X Results Using Butterfly Leverage:
"One of my big goals has been to have Sir Richard Branson speak at our Traffic & Conversion Summit. All of us look up to Sir Richard quite a bit. He's built 12 billion-dollar companies, so we really wanted to have him at Traffic & Conversion Summit this year.

Having sold part of the company to Clarion and now having a partner with more capital to invest in things like speakers we were able to get a significantly increased budget. We doubled our budget that was available last year to spend on celebrities, but it was still only less than half of what we needed to get Sir Richard.

So looking at being creative, we decided that we would hold a reception. Negotiating the contract with Richard Branson required us to get him to agree to appear at a reception. All of the money that he receives for speaking fees goes to his charity, Virgin Unite.

We decided to hold a reception. We're going to have about 20 people who each paid $15,000 to spend the two hours that Richard was willing to give us to have this reception. We have this small group of people who will actually be able to talk with him one-on-one, ask him questions directly, in addition getting pictures with him and that sort of thing.

It's really cool because it allows us to bring him to The Traffic & Conversion Summit. In addition to that, I'm going to interview him at the Summit, so it allows us to have a big, big hard-to-get celebrity on our Business Lunch Podcast."
More Richard Branson Addresses:
Richard Branson
c/o Virgin Group
179 Harrow Rd.
London W2 6NB
UNITED KINGDOM
Richard Branson
c/o Virgin Produced
903 Colorado Ave.
Santa Monica, CA 90401
Richard Branson
c/o Virgin Atlantic Airways
75 N Water St.
Norwalk CT 06854
Richard Branson's Necker Island Home:
Richard Branson
c/o Necker Island
BRITISH VIRGIN ISLANDS
Also See:
Annual VIP Membership
$197/year
Best Rate!
Free 7-Day Trial (All Access)
Unlimited Celebrity Searches
Full Database Access:
59,000+ Celebrities & Public Figures
14,000+ Representatives
(Agent, Manager, Publicist & Attorney)
7,000+ Entertainment Companies
Phone, Fax & Email
Verified Mailing Addresses
Dynamic Lookup Technology
Lightning-Fast Online Database
Cross-Referenced Results
Daily Database Updates
VIP Member Concierge
Free Research Requests
Fast Postage Refunds
Celebrity Causes Database
100% Satisfaction Guarantee
Monthly Insider Expert Webinars
Cancel Anytime
Monthly Membership
$47/month
Most Popular
Free 7-Day Trial (All Access)
Unlimited Celebrity Searches
Full Database Access:
59,000+ Celebrities & Public Figures
14,000+ Representatives
(Agent, Manager, Publicist & Attorney)
7,000+ Entertainment Companies
Phone, Fax & Email
Verified Mailing Addresses
Dynamic Lookup Technology
Lightning-Fast Online Database
Cross-Referenced Results
Daily Database Updates
Member Concierge
Free Research Requests
Fast Postage Refunds
Celebrity Causes Database
100% Satisfaction Guarantee
Monthly Insider Expert Webinars
Cancel Anytime
5-Minute Database Demo: