Want Big-Time Publicity?
Want to contact Richard Simmons directly? Here's how:
Start Your FREE 7-Day Trial to get Richard Simmons' email, mailing address, agent, manager & publicity contacts. Plus Get Instant Access to our Private Online Database of 59,000+ celebrities, influencers & public figures with full contact information.
Also See:
Richard Simmons' Contact Information
Contact Richard Simmons at his Official Site (Email), Facebook, Instagram & Twitter. Contact his agent, manager, & publicist using our online database.
Richard Simmons Mailing Address
Richard Simmons
c/o Richard Simmons, Inc.
8899 Beverly Blvd.
Suite 811
Los Angeles, CA 90048
Want Big-Time Publicity?
Meet 75 TV Producers & Print/Online Editors Who Want To Feature You & Your Work. Apply To The National Publicity Summit 2021 (VIRTUAL EDITION!)

Just A Few Spots Left - Apply Now!
If you listened to the popular podcast 'Missing Richard Simmons,' you already know that contacting Richard Simmons is not easy. At least in person.
As Richard Simmons superfan, former 'Daily Show' producer and the 'Missing Richard Simmons' podcast host Dan Taberski found out, Richard has become quite reclusive these days.
(We spotted him at a workout class in Los Angeles on August 30th, 2011 and again in 2013 at the MTV Music Video Awards).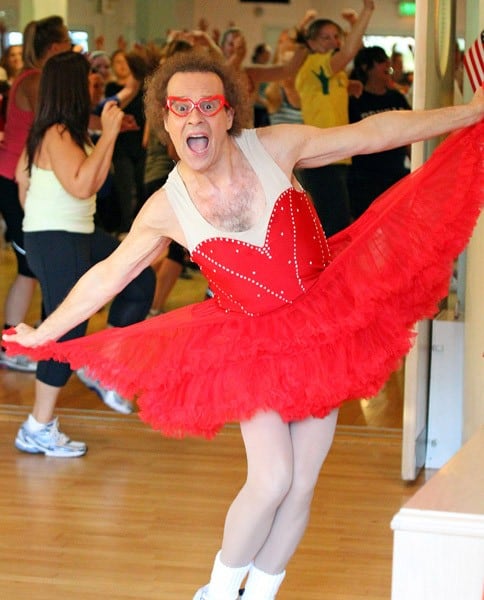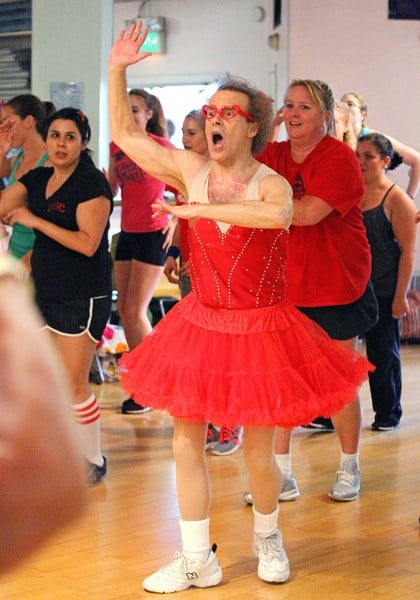 November 19, 2018th's The New Yorker article pointed out, "The podcast chronicles Taberski's efforts to uncover why Simmons, who for decades had maintained an unusual intimacy with his fans, had suddenly closed up shop and stopped appearing in public.
The podcast quickly rose to the top of Apple's chart, and, despite The New York Times characterizing the show as 'morally suspect,' listenership kept increasing."
"Taberski's methods were unapologetically invasive: in the second episode, titled The Stakeout,' he goes to Simmons' house, in the Hollywood Hills, with the intention of knocking on his door.
'I feel like somebody's house is their private place, and I don't want him to feel like I'm invading his privacy,' Taberski says on the podcast. Yet, he notes, he considers himself a friend of Simmons — 'a creepy friend' — adding, 'I have lots of creepy friends. They're not that bad.'
After driving away from Simmons's home, Taberski observes that Simmons had once been eager to engage with fans who sought him out, even at home. 'Literally, if somebody sneezes, Richard Simmons would come running out of that house!' Taberski says.
'Now, like, I could literally set the place on fire, like the Branch Davidian compound, and he would stay in there until he was burned to a crisp.'
Also See:
Summary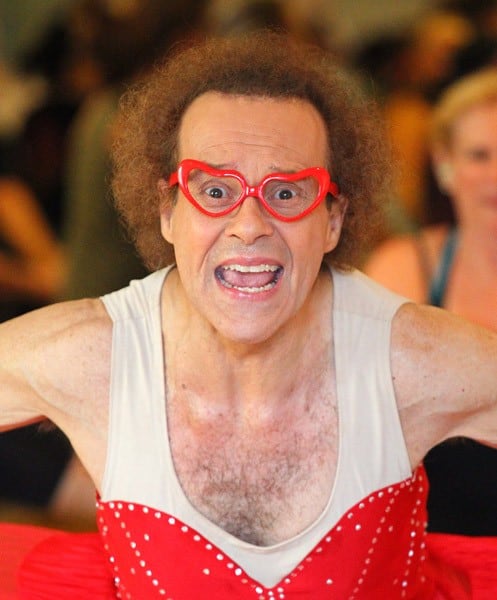 Name
Website
Job Title
Address
8899 Beverly Blvd #811

,


Los Angeles

,

CA

,

90048