Want to contact Joe Biden directly? Here's how:
Start Your FREE 7-Day Trial to get Joe Biden's email, mailing address, agent, manager & publicity contacts.
Plus Get Instant Access to our Private Online Database of 59,000+ celebrities, influencers & public figures with full contact information.
Get On National TV!
Get Big-Time Publicity - Meet National TV Producers & Print/Online Editors One-On-One, Face-To-Face.
Apply Now To The National Publicity Summit 2020, Coming Up October 21-24th, 2020 In New York City.
Only 100 Spots Available -
Apply Now!
Joe Biden's Social Media
🇺🇸 Contact Joe Biden on his Official Site (Email), Campaign, Facebook, Instagram, LinkedIn, Snapchat, Twitter & YouTube.
Joe Biden's Email Address
Joe Biden's Mailing Address
Joe Biden
c/o American Possibilities
918 Pennsylvania Avenue S.E.
Washington, DC 20003
Joe Biden's Former Contact Information
c/o Darnell Strom, CAA Sports Agency, 2000 Avenue of the Stars, Los Angeles, CA 90067; c/o Office Of The Vice President, The White House, 1600 Pennsylvania Avenue NW, Washington, DC 20500; 1209 Barley Mill Rd, Wilmington, DE 19807; PO Box 4044, Wilmington, DE 19807; 5201 Kennett Pike, Greenville, DE 19807; 6 Montchan Dr, Wilmington, DE 19807; 221 Russell, Washington, DC 20510; 2309 Woods Rd, Wilmington, DE 19808; 5201 Kennett Pike, Wilmington, DE 19807
Also See:
Summary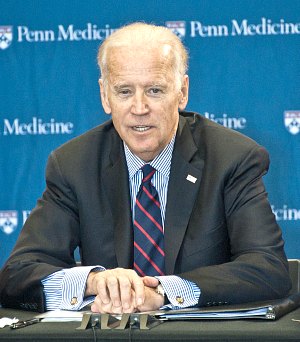 Name
Website
Job Title
Address
918 Pennsylvania Avenue SE

,


Washington

,

DC

,

20003