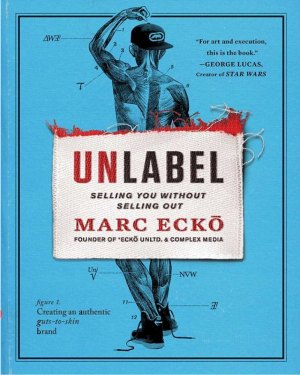 On The James Altucher Show podcast, fashion designer Marc Ecko describes how he first got his products in the hands of celebrities and influencers:
"We often are so consumed with thinking, "If I only had access to that big-name influencer." In my case it was people in the music industry when I was coming up. How do I get access to them? You have to ask yourself, 'How do I create an emotional transaction with them?"
In my case, I've done things like sending handwritten notes and bespoke custom packages to influences with zero expectations of hearing back from them. I call it "swag bombs" in my book (see '10 Rules for Building a Swag Bomb' below).
For someone in a B2B or SaaS business, as the end of the day, every single product as an analog human need. There's a modality there that's human. It's bullshit to think, "Yeah, I see that works for fashion, but I'm in the financial services business, or I have some processing thing that makes my pipes faster than your pipes."
Every product has the ability to express why it adds value from a human to human connection. You need to think about that and think, "Well, how do I swag bomb influencers in the market?" Those influencers need not be big names. They're just people that within the trade, are maybe on the supplier side of the ecosystem. I didn't have money for big splashy ads. I won over people on the supplier side. I did it within means that I could afford.
People are like, "Oh, swag bomb, that's expensive!" It needn't be expensive. It just needs to be well-thought out. It needs to show that you gave a fuck. That you were deliberate in thinking about how to do I make this bespoke? How do I make this custom? Show that I'm aware of the things that matter to this person, because I did enough to look them up. Not just LinkedIn stalk them, but care to figure things out. There's a power there."
How Marc Ecko Made It | Brand Emotion, Swag Bombs, Always Auditioning | "James Altucher Show"
10 Rules for Building a Swag Bomb
In his book, UnLabel: Selling You Without Selling Out, Marc Ecko details 10 Rules for Building a Swag Bomb:
"I seeded my brand with the bona fide artists and instigators of pop culture. The motivation wasn't as simple as "I hope they wear this"; it came from a desire to educate them, to land on their aesthetic radar, and to build a literacy of who I was and what I was trying to accomplish.
Don't think of this as sending "fan mail." This is a professionally produced, hypercustomized presentation. When you send me (or anyone) a solicitation of your idea, or your product, or the marketing materials of who you are and what you're trying to sell, work backward from the experience of cracking open the box from its taped seal."
Ten things to never do when building your swag bomb:
Never Send Directly to Someone's Home. I've had that happen. It's fucking creepy. Everyone has a business address, and in this day and age, they're sufficiently accessible.
Never Expect Your Intended Audience to Even See It. Make it good enough that even if it gets to only his or her lieutenant (AKA assistant) – which will often be the case – you still make a material impact.
Never Send Just the Stock Shit. Think deeply about what you will send them, and work hard at customizing the content so that the end user will recognize this as an amazing, highly personalized gift. And it's just that – a gift – so…
Never Have Expectations, as It's Just a Gift. The joy and purpose has to come from the confidence that you did it, you took ACTION. Not everyone will acknowledge your receipt. That's okay.
Never Handwrite Your Marketing Materials. It's one thing to send a handwritten cover note (preferably a 6″ x 4.5″ stock postcard) that's less than twenty words. Fine. But it's something else to send an all-handwritten business proposal that looks like it came from Son of Sam. I don't care how legible your writing is. Type.
Never Use Secondhand Packaging Materials. A used Trapper Keeper folder – with maybe a sticker over the dents so that you pass it off as new – ain't cutting it. Why should I take your idea seriously if you're not even willing to make a quick trip to Staples?
Never Stalk. If you have a phone number or email of an executive assistant, fine. It's okay to call once in advance and then again once in confirmation of receipt. (You can also send it with a certified receipt, so you know who signed for it, and when). But don't call repeatedly like some psycho. Not cool.
Never Forget To Include Your Name, Email, and Phone Number. Don't presume that anyone is going to read a long letter. If the visual impact and the overall wraparound isn't there, you're dead. So make sure it looks good, feels good, and that it emotes your goals. And make it as clear as the sun who sent it.
Never Send a Picture of Yourself Fan-Boying Out. Again, creepy. Let the content and the high concept speak for you. Don't send some weird head shot.
Never Gush. Notable figures don't like being fawned over. Be careful to whom you say – and how often you say – "I love you." (Good rule for life in general). Don't tell them, "You are my idol." Speak matter-of-factly, and acknowledge the traits or practices that you respect and admire.