Want to contact Gary Sinise directly? Here's how:
Start Your FREE 7-Day Trial to get Gary Sinise's email, mailing address, agent, manager & publicity contacts. Plus Get Instant Access to our Private Online Database of 59,000+ celebrities, influencers & public figures with full contact information.
Also See:
Gary Sinise's Contact Information
Contact Gary Sinise on his Official Site (Foundation | Lt. Dan Band), Facebook (Gary Sinise Foundation), Instagram (Gary Sinise Foundation), LinkedIn, Twitter (Gary Sinise Foundation) & YouTube. Contact his agent, manager, & publicist using our online database.
How To Meet Gary Sinise
The best way to meet Gary Sinise is at one of his book signings:
Want Big-Time Publicity?
Meet 75 TV Producers & Print/Online Editors Who Want To Feature You & Your Work. Apply To The National Publicity Summit 2021 (VIRTUAL EDITION!)

Just A Few Spots Left - Apply Now!
Gary Sinise Foundation Mailing Address
Gary Sinise
c/o Gary Sinise Foundation
P.O. Box 368
Woodland Hills, CA 91365
Gary Sinise Foundation Email Address
Gary Sinise Foundation Phone Number
Gary Sinise's Agent
Gary Sinise
c/o Rick Lucas
Creative Artists Agency (CAA)
2000 Ave. of the Stars
Los Angeles, CA 90067
Gary Sinise's Manager
Gary Sinise
c/o Marc Gurvitz
Brillstein Entertainment Partners
Management
9150 Wilshire Blvd
#350
Beverly Hills, CA 90212
Gary Sinise's Production Company
Gary Sinise
c/o Steppenwolf Films
8163 Gaffield Pl.
Evanston, IL 60201
Gary Sinise's Publicist
Gary Sinise
c/o Staci Wolfe
Polaris PR Public Relations
8135 W 4th St.
Floor 2
Los Angeles, CA 90048
Also See:
Summary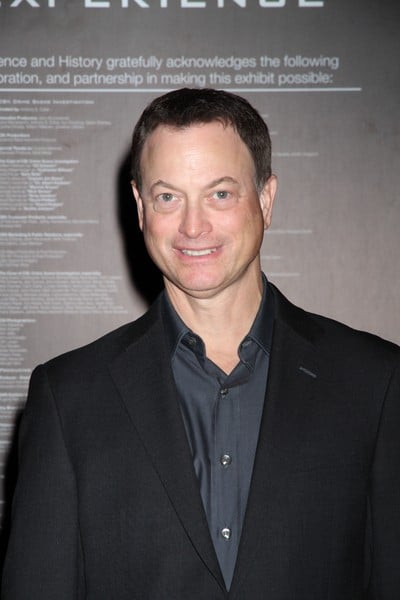 Name
Job Title
Address
P.O. Box 368

,


Woodland Hills

,

CA

,

91365