Want To Write A Book?
Get This 98-Minute Crash Course!
Want to contact Seth Godin directly? Here's how:
Start Your FREE 7-Day Trial to get Seth Godin's email, mailing address, agent, manager & publicity contacts. Plus Get Instant Access to our Private Online Database of 59,000+ celebrities, influencers & public figures with full contact information.
Seth Godin's Contact Information
Contact Seth Godin on his Official Site (Blog), Facebook & Twitter.
Seth Godin's Email Address
How to Hire Seth Godin for Your Event
If you want to hire Seth Godin to speak at your event, first check out his speaking requirements, also known as a 'rider.'
Seth Godin's Mailing Address
Seth Godin
c/o altMBA
45 Main St. #3R
Hastings-on-Hudson, NY 10706
Seth Godin
c/o Do You Zoom, Inc.
P.O. Box 305
Irvington, NY 10533
Seth Godin's Speaking Agent
Seth Godin
c/o United Talent Agency (UTA)
888 7th Ave.
New York, NY 10106
Seth Godin
c/o Greater Talent Network Agency
437 5th Ave.
Floor 7
New York, NY 10016
c/o Greater Talent Network Inc. Agency, 437 5th Ave
Fl 7, New York, NY 10016
Seth Godin's Phone Number
Check out Seth Godin's blog post, 'What's Their Phone Number Again?'
For more than a decade, I've been working with the fine folks at 800 CEO READ (and yes, that's their phone number, and yes, people have asked me how to reach them.)

It's where I exclusively sell my book What To Do When It's Your Turn.

It's the place my project ChangeThis is still happily thriving.

And it's the place that makes it easy to buy a big box of books for an event or organization. If you need more than three copies of a title, give them a call and ask. You already know the number.

– Seth Godin, 'What's Their Phone Number Again?'
Seth Godin's Podcasts
Who Is Seth Godin?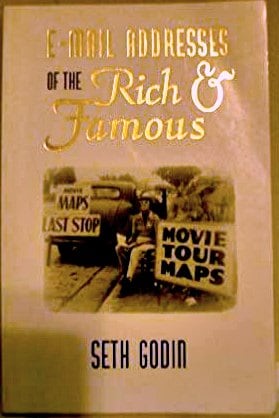 Seth Godin is the author of 19 books that have been bestsellers around the world and have been translated into more than 35 languages.
He's also the founder of the altMBA and The Marketing Seminar, online workshops that have transformed the work of more than 10,000 people.
He writes about the post-industrial revolution, the way ideas spread, marketing, quitting, leadership and most of all, changing everything.
You might be familiar with his books Linchpin, Tribes, The Dip, and Purple Cow.
His latest book, This Is Marketing, was an instant bestseller around the world.
In addition to his writing and speaking, Seth has founded several companies, including Yoyodyne and Squidoo.
His blog (which you can find by typing "seth" into Google) is one of the most popular in the world.
In 2018, he was inducted into the Marketing Hall of Fame.
Did You Know?
One of Seth Godin's first books was 'E-Mail Addresses of the Rich & Famous'.
Summary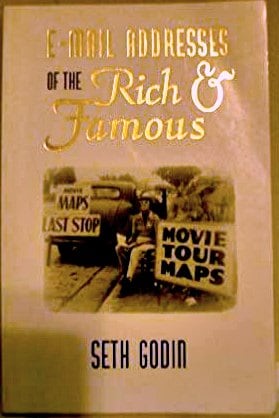 Name
Website
Job Title
Address
45 Main St #3R

,


Hastings-on-Hudson

,

NY

,

10706