Want to contact Hilary Duff directly? Here's how:
Start Your FREE 7-Day Trial to get Hilary Duff's email, mailing address, agent, manager & publicity contacts. Plus Get Instant Access to our Private Online Database of 59,000+ celebrities, influencers & public figures with full contact information.
Hilary Duff's Social Media
Contact Hilary Duff on her Official Site, Facebook, Instagram, Snapchat (ohheyhilary), Twitter & YouTube.
Get On National TV!
Get Big-Time Publicity - Meet National TV Producers & Print/Online Editors One-On-One, Face-To-Face. Apply Now To The National Publicity Summit 2019, Coming Up October 23-26, 2019 In New York City. Only 100 Spots Available - Apply Now!
Hilary Duff Interviews
Hilary Duff's Mailing Address
Hilary Duff
c/o Kristen Foster
PMK/BNC Public Relations
1840 Century Park E. #1400
Los Angeles, CA 90067-2115
Basic Membership
🆓 FREE 7-Day Trial then $39/month
✅ Low Monthly Rate
🕶 Search 59,000+ Celebrities, Influencers & Public Figures In Our Private Online Database
📬 Verified Mailing Addresses
🔎 Unlimited Online Searches
😎 14,000+ Agents, Managers, Attorneys, Production Companies, Publicists & More
📞 Rep Emails & Phone Numbers
🏢 7,000+ Entertainment Companies
🖥 Lightning-Fast Online Database
💫 Dynamic Lookup Technology
⏱ Daily Database Updates
🤩 Member Concierge
📩 Postage Refund Guarantee
🔎 Free Research Requests
👍 How-To Articles & Pro Tips
📘 Celebrity Leverage: How To Get Celebrity Endorsements E-Book
📗 Help From Hollywood: How To Hold An Autograph Auction E-Book
📕 Secrets To Contacting Celebrities: 101 Ways To Reach The Rich & Famous E-Book
💯 Cross-Linked Search Results
🎗 Celebrity Causes Database
💻 Monthly Insider Expert Webinars
😍 100% Satisfaction Guarantee
❌ Cancel Anytime Online
VIP Annual Membership
🆓 FREE 7-Day Trial then $197/year
✅ Best Value for Professionals
🕶 Search 59,000+ Celebrities, Influencers & Public Figures In Our Private Online Database
📬 Verified Mailing Addresses
🔎 Unlimited Online Searches
😎 14,000+ Agents, Managers, Attorneys, Production Companies, Publicists & More
📞 Rep Emails & Phone Numbers
🏢 7,000+ Entertainment Companies
🖥 Lightning-Fast Online Database
💫 Dynamic Lookup Technology
⏱ Daily Database Updates
🤩 VIP Member Concierge
📩 Postage Refund Guarantee
🔎 Priority Research Requests
👍 How-To Articles & Pro Tips
📘 Celebrity Leverage: How To Get Celebrity Endorsements E-Book
📗 Help From Hollywood: How To Hold An Autograph Auction E-Book
📕 Secrets To Contacting Celebrities: 101 Ways To Reach The Rich & Famous E-Book
💯 Cross-Linked Search Results
🎗 Celebrity Causes Database
💻 Insider Expert Webinars
😍 100% Satisfaction Guarantee
❌ Cancel Anytime Online
Hilary Duff's Agents
Hilary Duff
c/o Sarah Clossey
c/o United Talent Agency (UTA)
9336 Civic Center Dr.
Beverly Hills, CA 90210
Hilary Duff's Manager
Hilary Duff
c/o Beau Swayze
Management 360
9111 Wilshire Blvd.
Beverly Hills, CA 90210
Hilary Duff's Publicist
Hilary Duff
c/o Kristen Foster
PMK/BNC Public Relations
1840 Century Park E. #1400
Los Angeles, CA 90067-2115
Hilary Duff's Home Addresses
Hilary Duff
4327 Mariota Ave.
Toluca Lake, CA 91602
Hilary Duff
12092 Summit Cir.
Beverly Hills, CA 90210
Hilary Duff's Former Contact Information
c/o Allison Statter & Sherry Jhawar, Blended Strategy Group Management, 1100 Glendon Ave, #1000, Los Angeles CA 90024; c/o Susan Curtis, Curtis Talent Management, 9607 Arby Dr, Beverly Hills CA 90210; c/o Scooter Braun, SB Management, 755 N Bonhill Rd, Los Angeles, CA 90049; c/o Alexander Yarosh & Leslie Siebert, Gersh Agency, 9465 Wilshire Blvd #600, Beverly Hills, CA 90212; c/o Kristen Foster, PMK/BNC Public Relations, 8687 Melrose Ave Fl 8, W Hollywood, CA 90069; c/o Kristen Foster, PMK-BNC Public Relations, 700 N San Vicente Blvd #G910, W Hollywood CA 90069; c/o Kristen Foster, PMK Public Relations, 8500 Wilshire Blvd #700, Beverly Hills CA 90211; c/o Kristen Foster, Bragman/Nyman/Foster Public Relations, 9171 Wilshire Blvd #300, Beverly Hills CA 90210; c/o Kristen Foster, Bragman Nyman Public Relations, 9171 Wilshire Blvd #300, Beverly Hills CA 90210; c/o Christopher Dalston, Creative Artists Agency, 2000 Ave of the Stars, Los Angeles, CA 90067; c/o WME Entertainment Agency, 9601 Wilshire Blvd, #300, Beverly Hills CA 90210; c/o Boo Management, 10061 Riverside Dr, #868, Toluca Lake CA 91602
Summary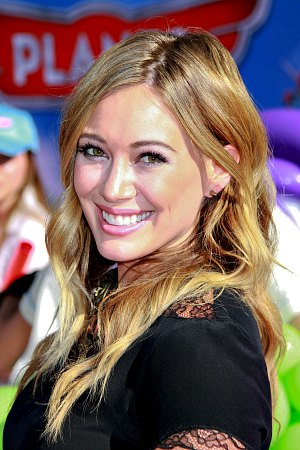 Name
Website
Job Title
Address
1840 Century Park E. #1400

,


Los Angeles

,

CA

,

90067