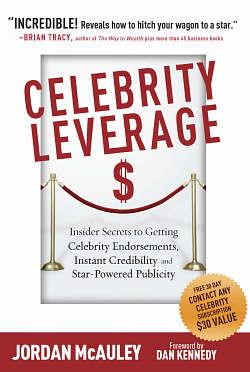 You don't always have to tie your business or products into real life celebrities.
Why not use dead celebrities like Elvis, James Dean, Marilyn Monroe, — or dare I say it — made up celebrities like Santa Claus!
The best part about using Santa Claus is he's free. If you want to use Elvis, James, or Marilyn, you'll have to pay a licensing fee. And during this holiday season, what could be better than free?
Coca-Cola, Alltel, and Apple have always used Santa Claus. This year Palm, iPhone, and Blackberry Storm have done the same.
Think of how you can tie Santa into your business during this holiday season. Ho ho ho!
Want Big-Time Publicity?
Meet 75 TV Producers & Print/Online Editors Who Want To Feature You & Your Work. Apply To The National Publicity Summit 2021 (VIRTUAL EDITION!)

Just A Few Spots Left - Apply Now!
– Download our book 'Celebrity Leverage' as a FREE PDF ($19.95 value) from inside the Contact Any Celebrity Member Lounge – join now!