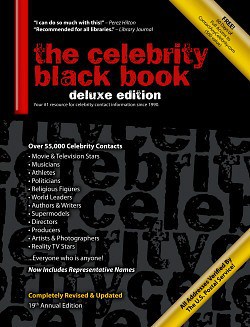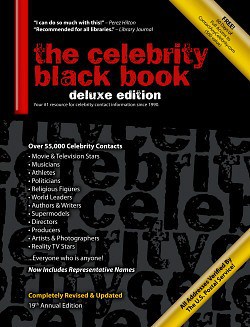 CAC Member Jeremy Pratico Writes:
"Through my years of collecting autographs, I've always found it very helpful to use the first paragraph to introduce myself.
"Hi. My name is Jeremy. I am a 25 year old teacher from Vermont. I am writing because I am a fan of your acting. I thought you were great in (movie name or TV show here.) It gives the person a sense of who you are instead of just a random fan.
Another tip is to always include a SASE (self-addressed stamped envelope) or at the very least attach an unused stamp to your letter for them to use. Most of the time, they DO use it (or feel bad for keeping it). Sometimes they even send your stamp back to you if they want to save you money.
Want Big-Time Publicity?
Meet 75 TV Producers & Print/Online Editors Who Want To Feature You & Your Work. Apply To The National Publicity Summit 2021 (VIRTUAL EDITION!)

Just A Few Spots Left - Apply Now!
Also, make sure you put your name and address on the envelope AND inside on your letter. What happens if the celebrity keeps your letter to send an autograph a few days later but throws out the envelope? If your name and address aren't on the letter, they'll have no way of knowing where to send it! Make sure they have it either way.
Those are my quick tips. Not terribly exciting, but they've worked wonders for me. My students do a letter writing unit and we write to celebrities and have them write back. It's MUCH more exciting for them to get something in return from a celebrity!
– Jeremy Pratico