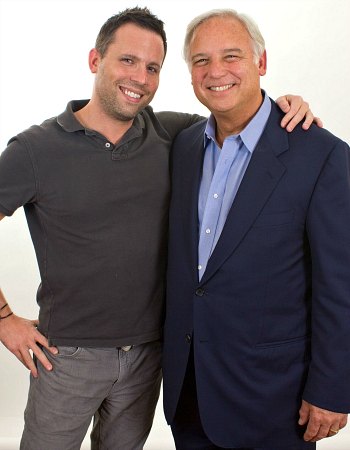 Want to know the #1 shortcut to selling a LOT of books?
It's the top strategy Jack Canfield used to sell over 500 million books of his mega-bestselling 'Chicken Soup for the Soul' series plus many other books.
Here it is:
Jack doesn't focus on selling one book at time.
He looks for opportunities to make bulk sales of 500… 1,000… 10,000… 50,000… even 500,000+ copies at a time, all to the same buyer!
For example, one of his biggest successes was with PetSmart.
Jack cut a deal where PetSmart bought copies of 'Chicken Soup for the Pet Lover's Soul' at a discount, then sold the book at half-price to customers who bought a 50-pound bag of pet food.
How many books did Jack end up selling with that deal?
He sold 300,000 copies!
What's more, the publicity drove the book straight to the top of the New York Times Best Seller List, all in just one week!
Wouldn't it be amazing to move huge quantities of YOUR book like that?
Jack Canfield, creator of the mega-bestselling book series, 'Chicken Soup for the Soul', is allowing 17 experts, authors, nonprofit founders & entrepreneurs (you may bring a guest) to visit his home for two days of planning about making the most of your business or project:
The one-on-one attention you'll get from Jack and his business partner Patty Aubery, plus Radio-TV Interview Report's Steve Harrison will really help take what you do to a whole new level.
= = > Apply now for one of only 17 spots at this special mastermind retreat with Jack Canfield at his home, December 4 – 5th and get Jack's advice on making the most of your business, cause, book or project.
Make your business, cause, book or or project a big hit by joining Jack Canfield at his home this winter in Santa Barbara!
In the interest of full disclosure, I'm an affiliate for this program.
PS. This incredible opportunity is limited to just 17 experts, authors, nonprofit founders & entrepreneurs (and guests), so act fast to claim your spot at Jack Canfield's house now!
Annual VIP Membership
$197/year
(Most Popular - Best Rate!)
Free 7-Day Trial (All Access)
Unlimited Celebrity Searches
Full Database Access:
59,000+ Celebrities & Public Figures
14,000+ Representatives
(Agent, Manager, Publicist & Attorney)
7,00+ Entertainment Companies
Phone, Fax & Email
Verified Mailing Addresses
Dynamic Lookup Technology
Lightning-Fast Online Database
Cross-Referenced Results
Daily Database Updates
VIP Member Concierge
Free Research Requests
Fast Postage Refunds
Celebrity Causes Database
100% Satisfaction Guarantee
Monthly Insider Expert Webinars
Cancel Anytime
BEST ANNUAL RATE!
Monthly Membership
$47/month
Free 7-Day Trial (All Access)
Unlimited Celebrity Searches
Full Database Access:
59,000+ Celebrities & Public Figures
14,000+ Representatives
(Agent, Manager, Publicist & Attorney)
7,00+ Entertainment Companies
Phone, Fax & Email
Verified Mailing Addresses
Dynamic Lookup Technology
Lightning-Fast Online Database
Cross-Referenced Results
Daily Database Updates
Member Concierge
Free Research Requests
Fast Postage Refunds
Celebrity Causes Database
100% Satisfaction Guarantee
Monthly Insider Expert Webinars
Cancel Anytime
5-Minute Database Demo: