Also See:
People for the Ethical Treatment of Animals (PETA) loves to shock, and they've done it again.
As Adland reports, "Instead of undressing celebrities they've stripped one of their 'very pregnant' members named Noemie down to her skivvies and placed her on all fours and kneeling in a replica farrowing crate with the banner 'Unhappy Mother's Day for Pigs', all in the middle of in Covent Garden."
We had to remove photos of Noemie. However, below are similar photos from a past PETA 'women in cage' publicity stunt in Warsaw, Poland.
For this publicity stunt, PETA locked animal activists Jodi Ruckley (left) and Karolina Kostrzzewa-Colwill (right) in a cage during a protest for PETA's Campaign Against KFC in front of a KFC restaurant in Warsaw, Poland.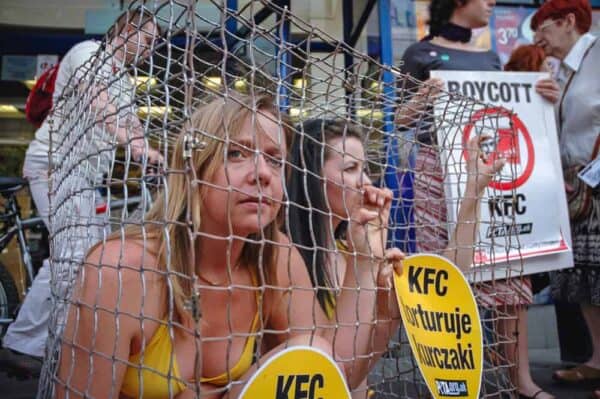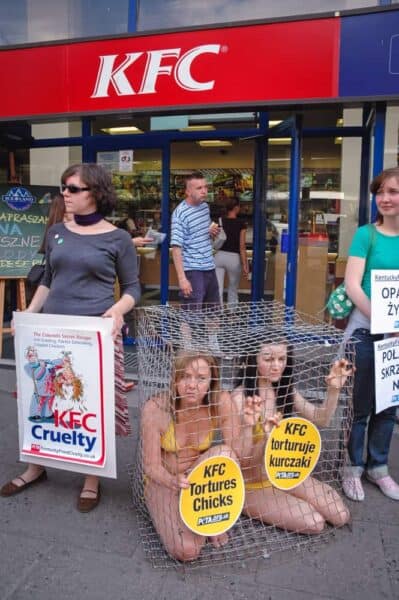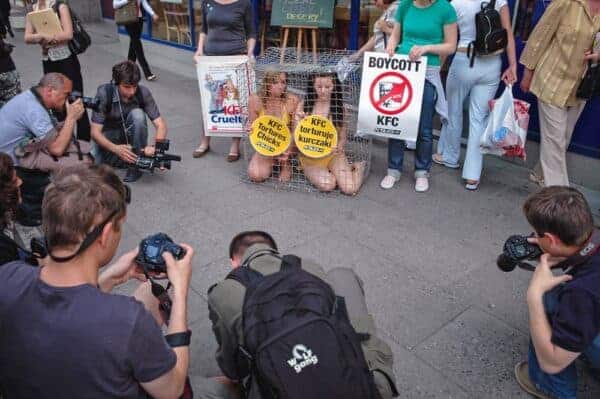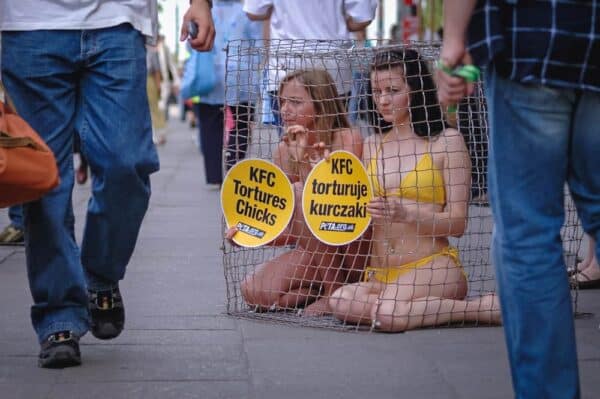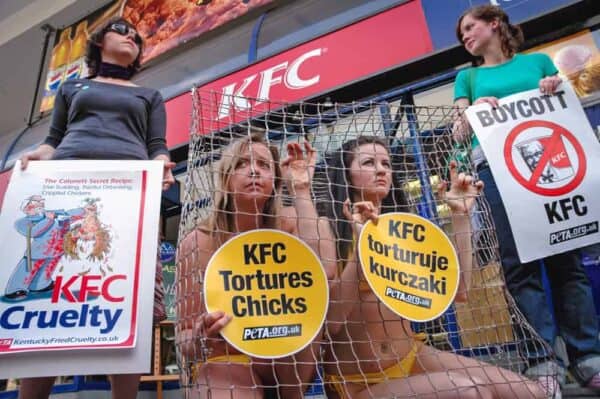 Also See: