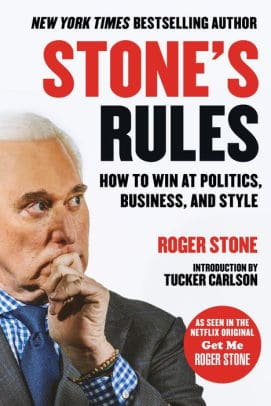 In his new book, 'Stone's Rules,' Roger Stone, a political strategist who helped get Donald Trump elected, shares how to treat celebrities when you meet them:
Roger Stone's Rule #105
Be Blasé in the Face of Celebrity
"People who gush when they meet, or are in the presence of a celebrity, show their weakness, lack of sophistication, and lack of social status.
On top of this, it is just really uncool.
One must be blasé, even detached and indifferent, to the fact that you're in the presence of a superstar.
When I met Madonna at a South Beach cocktail party in the early 1990s, I asked her what she did for a living."
Roger Stone's documentary, 'Get Me Roger Stone,' is streaming now on Netflix.
Have YOU ever met a celebrity?
Also See: