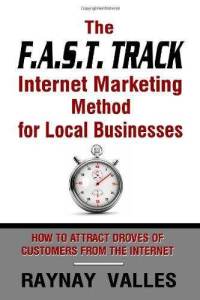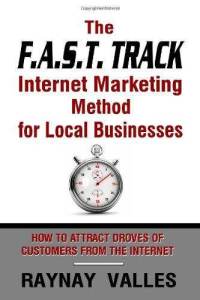 In her book, 'The F.A.S.T. Track Internet Marketing Method for Local Businesses,' Raynay Valles explains how to use effective testimonials…
"Does your website have prominent testimonials? Don't underestimate the power of having solid testimonials on your website.
You don't have to call them 'Testimonials.' You can call them 'Customer Comments' or 'Client Feedback' or 'What Our Customers Say.'
There are several keys to effective testimonials:
1. Testimonials should be a 'before' and 'after' snapshot of what you offer. If you offer a physical service such as fitness training or car repair, that should be easy. Take before and after photos. But what if you offer an intangible service?
Want Big-Time Publicity?
Meet 75 TV Producers & Print/Online Editors Who Want To Feature You & Your Work. Apply To The National Publicity Summit 2021 (VIRTUAL EDITION!)

Just A Few Spots Left - Apply Now!
If you offer an intangible service, it still should be a 'before and after' in words. Phone your current clients. Ask them to tell you about what was going on with them before you worked with them and what happened afterward.
Here's an example for a resume service:
"I was looking for a job and only had one interview in 3 months. After working with your service, I got 4 calls for interviews within the first week."

– Janice Doeski, Chicago, IL
2. Testimonials should be from people just like your prospects. If you want to convert business people, your testimonials need to be from businesspeople. If you want to convert moms, testimonials should be from moms.
3. In addition to testimonials from people like your target market, get testimonials from experts. A testimonial from a respected expert can also get people to buy. To find experts you can use a tool such as Contact Any Celebrity.
4. It should be specific. 'I got some job interviews with your service' is not as compelling as the testimonial above.
5. Get permission to use their comments and name in your marketing materials. Have you seen testimonials where they just use initials? People tend to wonder whether or not it's a real testimonial.
Using initials is not as effective as First Name, Last Name and City or First Name, Last Name and Company.
6. Highlight your testimonials. Whenever possible, put testimonials in quotes in a box on your pages. The eyes are drawn to it.
7. Video testimonials are the wave of the future. Videotape a few customer testimonials. It's easy to do. Start carrying a small video camera like The Flip with you. That way you're always ready. As soon as a client says, 'I love your work' you can ask them if they would mind giving you a testimonial.