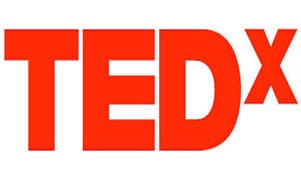 Want to give a TEDx talk?
Most people who attend the National Publicity Summit come because they want to personally meet journalists and TV producers who can feature their work.
But attendees also make lots of other valuable connections.
For instance, would you like to do a TEDx talk?
If not, you should consider it. The National Publicity Summit organizers have helped 19 clients land TEDx talks, and these days delivering a good one is arguably as valuable as having a New York Times Best Seller.
Why? Because when you give a great TEDx talk, it's not uncommon for the video of your talk to go viral on YouTube and by seen by hundreds of thousands of people around the world.
Imagine someone Googling your name and the first thing they see is a TEDx talk with more than 300,000 views.
That's credibility!
But there are several challenges you'll need to overcome to make this happen.
First, most TEDx organizers are flooded with applications from far more would-be speakers than they can accept. Plus, many only accept those based on very narrow criteria, such as being associated with a given university.
Second, the quality of the video you'll get from your TEDx talk varies dramatically depending on the organizer – which is a huge problem, since coming away with a really compelling, well-edited video on YouTube is the biggest payoff of your talk. A not-so great video might be worse than none at all.
Here's the good news: The National Publicity Summit organizers can introduce you to one of the top TEDx organizers in the country!
He's booked many of the 19 clients who have landed TEDx talks in the last couple years.
Would you like to meet him and talk with him about speaking on his stage?
Like other top TEDx organizers, he's deluged with speaker applications.
However, he's agreed to come to the National Publicity Summit because he knows it attracts high-quality attendees.
Apply by Friday at 6 pm to meet the  TEDx organizer and over 100 top media!
Time is running out to apply for a spot at the National Publicity Summit, coming up April 26 – 29th in New York City.
All remaining discounts vanish after this 6 pm Eastern (3 pm Pacific) this Friday, April 7th, so apply now if you'd like to attend to meet the TEDx organizer plus over 100 top journalists and TV producers who do shows and feature stories for major media.
To make it easier to fit the Summit into your budget, there's now an extended payment plan that lets you take care of your tuition over eight months.
Apply now and start making the contacts you need to get your work out into the world in a bigger way!
In the interest of full disclosure, I'm an affiliate for this program.
Reach for the stars,
P.S. Hurry, all remaining discounts vanish after 6 pm EST (3 pm PST) this Friday, April 7th. Apply to attend the National Publicity Summit and meet the TEDx organizer who has booked 19 TEDx speakers in recent months!
Annual VIP Membership
$197/year
Best Rate!
Free 7-Day Trial (All Access)
Unlimited Celebrity Searches
Full Database Access:
59,000+ Celebrities & Public Figures
14,000+ Representatives
(Agent, Manager, Publicist & Attorney)
7,000+ Entertainment Companies
Phone, Fax & Email
Verified Mailing Addresses
Dynamic Lookup Technology
Lightning-Fast Online Database
Cross-Referenced Results
Daily Database Updates
VIP Member Concierge
Free Research Requests
Fast Postage Refunds
Celebrity Causes Database
100% Satisfaction Guarantee
Monthly Insider Expert Webinars
Cancel Anytime
Monthly Membership
$29.97/month
Most Popular
Free 7-Day Trial (All Access)
Unlimited Celebrity Searches
Full Database Access:
59,000+ Celebrities & Public Figures
14,000+ Representatives
(Agent, Manager, Publicist & Attorney)
7,000+ Entertainment Companies
Phone, Fax & Email
Verified Mailing Addresses
Dynamic Lookup Technology
Lightning-Fast Online Database
Cross-Referenced Results
Daily Database Updates
Member Concierge
Free Research Requests
Fast Postage Refunds
Celebrity Causes Database
100% Satisfaction Guarantee
Monthly Insider Expert Webinars
Cancel Anytime
5-Minute Database Demo: