Want to contact the cast of 'Crazy Rich Asians' like stars Constance Wu, Gemma Chan, Henry Golding, Awkwafina, Sonoya Mizuno, Harry Shum, Jr. and more?
Their mailing addresses are below…
Join Contact Any Celebrity for Instant Access to each star's agent, manager, publicist & attorney with email addresses and phone numbers).
[youtube search=no]ZQ-YX-5bAs0[/youtube]
.
Constance Wu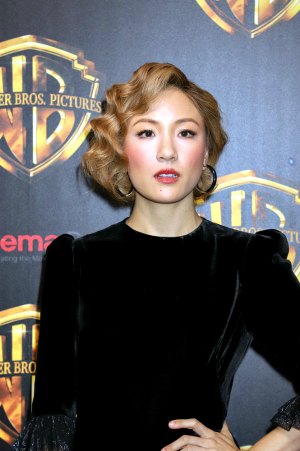 c/o Marsha McManus
Principal Entertainment Management
9255 Sunset Blvd. #500
Los Angeles, CA 90069
Henry Golding
c/o Nick LoPiccolo
Paradigm Talent Agency
8942 Wilshire Blvd.
Beverly Hills, CA 90211
Michelle Yeoh
c/o Artist International Group
8439 Sunset Blvd. #309
W Hollywood, CA 90069
Gemma Chan
c/o Sally Long-Innes
Independent Talent Group
40 Whitfield St.
London W1T 2RH
UNITED KINGDOM
Lisa Lu
c/o Andrew Ooi
Echelon Talent Management
2915 Argo Pl.
Burnaby NC V3J 7G4
CANADA
Awkwafina
c/o Mackenzie Condon Roussos
United Talent Agency
888 7th Ave.
New York, NY 10106
Harry Shum, Jr.
c/o Marissa Upchurch
Triniti Management
12400 Ventura Blvd. #668
Studio City, CA 91604
Ken Jeong
c/o Brett Carducci
Aligned Entertainment Management
11849 West Olympic Blvd. #100
Los Angeles, CA 90064
Sonoya Mizuno
c/o Ciara Parkes
Public Eye Communications
535 Kings Rd.
#313 Plaza
London SW10 0SZ
UNITED KINGDOM
Chris Pang
c/o Shannon Barr
Rogers & Cowan Public Relations
1840 Century Park E
Floor 18
Los Angeles, CA 90067
Jimmy O. Yang
c/o Bryan Walsh
Artists First Management
9465 Wilshire Blvd. #900
Beverly Hills, CA 90212
Ronny Chieng
c/o Joel Zadak
Artists First Management
9465 Wilshire Blvd. #900
Beverly Hills, CA 90212
Remy Hii
c/o Trent Baker
RGM Artists
8-12 Ann St.
Surry Hills, NSW 2010
AUSTRALIA
Nico Santos
c/o Michael Greene
Greene & Associates Agency
1901 Ave. Of the Stars #130
Los Angeles, CA 90067
Jing Lusi
c/o Romilly Bowlby
DDA Public Relations
192 – 198 Vauxhall Bridge Rd.
London SW1V 1DX
UNITED KINGDOM
Pierre Png
c/o Angela Mach
Platform Public Relations
2666 N Beachwood Dr.
Los Angeles, CA 90068
Fiona Xie
c/o Jaeson Ma
East West Artists Management
5200 W Century Blvd. #701
Los Angeles, CA 90045
Janice Koh
c/o Lim Hui Ling
Fly Entertainment Management
213 Henderson Rd.
Henderson Industrial Park #03-10
Singapore 159553
SINGAPORE
Kheng Hua Tan
c/o Claudia Greene
Mayhem Entertainment Public Relations
3107 E. Discovery St.
Ontario, CA 91762
Constance Lau
c/o Lim Hui Ling
Fly Entertainment Management
213 Henderson Rd.
Henderson Industrial Park #03-10
Singapore 159553
SINGAPORE
Kris Aquino
c/o Chris Lee
Authentic Talent & Literary Management
3615 Eastham Dr. #650
Culver City, CA 90232
Jon M. Chu (Director)
c/o Electric Somewhere Co. Productions
7250 Beverly Blvd. #200
Los Angeles, CA 90036