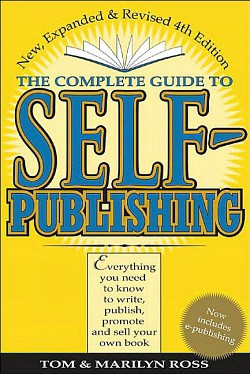 In their book, The Complete Guide to Self-Publishing, Tom and Marilyn Ross explains how to get celebrity book endorsements:
"Schedule your book so you have some time between your completed edited manuscript and the beginning of the typesetting phase.
Why?
Because with imagination and research you can probably locate several noted people who may give your book an endorsement.
These might be generally recognized experts on the book's subject or people you notice either writing or being written about and quoted in the course of your research.
Want Big-Time Publicity?
Meet 75 TV Producers & Print/Online Editors Who Want To Feature You & Your Work. Apply To The National Publicity Summit 2021 (VIRTUAL EDITION!)

Just A Few Spots Left - Apply Now!
Or they might be celebrities in any field who have a known interest in your subject.
Once you have their names, find out how to contact these people through Web search engines, listings in various Who's Whos, or the specialized references organized by profession, available at your public library.
Look in a copy of The Yearbook of Experts, Authorities, and Spokespersons.
If you're tracking down authors, you can write them in care of their publishers, which are listed in the LMP. Have a few actors in mind?
Contact the Screen Actors Guild (SAG) in Los Angeles at (323) 549-6737 or in New York at (212) 944-6797.
Be prepared to stay on hold for a long time.
Ask for the actor's agent or publicist.
SAG is extremely busy and will give you only three contacts at a time.
And don't overlook asking friends or associated to refer you to someone they have a connection with.
Contacts are very useful in promoting your book, both now and in all future stages.
Ask your friends to write or call the people they are referring you to so your approach won't hit them cold.
Here is how you proceed:
Send the endorsement candidate a riveting cover letter introducing your project (and mentioning the friend who referred you, if this is the case), your bio, a brief but powerful overview of the book, and some possible sample quotes.
Explain why you feel this person would find the material interesting and ask if he will look it over and share his comments.
These are busy folks.
If you hope to get their cooperation, be quick and direct. And it never hurts to stroke their egos.
To facilitate their request for a copy of the book, include your e-mail address, any toll-free phone number, and a SASE (self-addressed stamped envelope).
Whenever you want someone to do something for you, make it as easy for them as possible.
Following this line of thinking, craft several customized rough drafts upon which they can extrapolate.
"What a great book" endorsements aren't as powerful as specifically slanted ones that each praise a different aspect of the book.
With the person's written permission, these favorable quotes become "advance comments."
They can be splashed across your promotional materials like paints across canvas.
If the people are superstars in their field, their comments on your cover or dust jacket can send sales skyrocketing.
But these blurbs don't come easy.
Expect delays. Hesitancy. Nos.
Now is the time to drag out your pleasant persistence.
Stay in touch.
Over and over and over again.
What if you've done a book on money management?
Who could give a better endorsement than Suze Orman?
Let's suppose you send Orman your package.
She comes back showing interest.
Get her a manuscript quick!
Why not take it one step further and ask if she would consider doing the foreword?
(In some cases it's easier to get cooperation if you volunteer to write it – subject to modification and approval, of course. )
It can be as short as one or two pages, yet it can lend tremendous credibility to your project, so don't be backward about asking for a foreword.
(And do spell it correctly!)
Send everyone who provides an advance comment a gracious handwritten thank-you note.
And be sure they each get an autographed copy when the books come off the press.
Does this work?
Jacqueline Marcell self-published Elder Rage, or, Take My Father… Please! How to Survive Caring for Aging Parents.
She was an unknown with lots of chutzpah.
This lady ended up with forty celebrities endorsing her book, names you'll surely recognize:
John Bradshaw, Phyllis Diller, Mark Victor Hansen, Art Linkletter, Regis Philbin, Betty Friedan, Dr. Harold Bloomfield, Leeza Gibbons, Dr. Bernie Siegel… the list goes on and on.
The media results were astounding, as well.
Marcell was featured on CNN, and KNBC did a story that was picked up by its affiliates nationwide.
The American Association of Retired Persons flew in its chief editor, and Marcell landed on the cover of the AARP Bulletin, which goes to millions of mature readers!