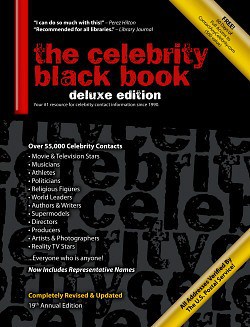 "We plan to use your Celebrity Black Book as a way of providing a new avenue for seeking  items and adding excitement to the silent auctions and other charity events that we plan throughout the year.
The end result will provide a fun way of raising money for families who need it the most.  Thank you!
Our Greene Community Health Foundation was established (1991)  as a way to address client needs that could not be covered by grant money or funds from the Greene County Combined Health District budget.
The mission of the Foundation is to improve the health and wellness of Greene County families who are most in need.  Those needs have increased greatly in the last 2 years due to the failing economy leaving us searching for new ways to fundraise to continue the work of the Foundation."
Sincerely,
Laurie Fox
Development Coordinator
Greene County Combined Health District