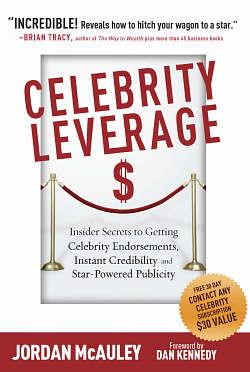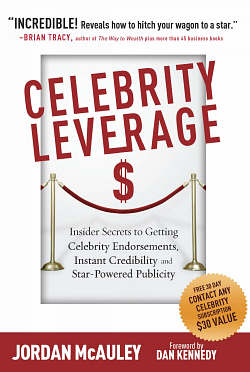 "People want to be like their heroes, so if their hero says they like something, they'll follow suit.
'Celebrity Leverage: Insider Secrets to Getting Celebrity Endorsements, Instant Credibility and Star-Powered Publicity' delves into how businesses get these all-powerful celebrity endorsements for their products and getting their products known.
With may tips that are not stated in advertising in getting a celebrity on board, 'Celebrity Leverage' is a guide that should not be missed for businesses who want to get their product moving quick.
– James A. Cox, Editor-in-Chief
The Midwest Book Review
– You can download our book 'Celebrity Leverage' as a PDF file from within the Contact Any Celebrity Member Lounge – join now!

Want Big-Time Publicity?
Meet 75 TV Producers & Print/Online Editors Who Want To Feature You & Your Work. Apply To The National Publicity Summit 2020 (VIRTUAL EDITION!)

Just A Few Spots Left - Apply Now!