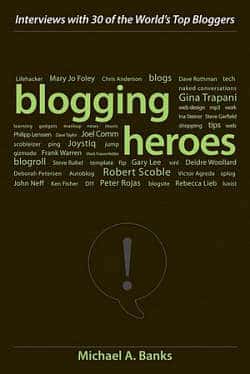 I just finished reading the new book 'Blogging Heroes' by Michael A. Banks.
If you're thinking about starting a blog (or you already run one), it's a must-read.
In the book, Michael interviews 30 of the world's top bloggers. One of them is Kristin Darguzas of ParentDish, a blog about parenting.
Here's what she says when Michael asks here what the most popular subject matter on her blog is:
"Ironically, our celebrity section. People say they don't want to read about celebrities, and yet the topic continually gets the top page views.
Want Big-Time Publicity?
Meet 75 TV Producers & Print/Online Editors Who Want To Feature You & Your Work. Apply To The National Publicity Summit 2021 (VIRTUAL EDITION!)

Just A Few Spots Left - Apply Now!
They always say, "Don't write about them… we are sick of hearing about Britney Spears" — but Britney is always a top search item on our blog."
How can you tie celebrities into what you're writing (blog posts, press releases, books, etc.)?