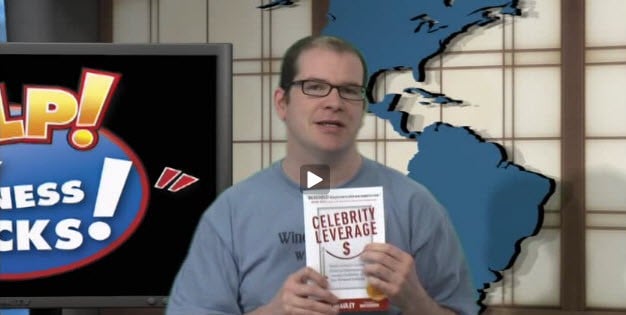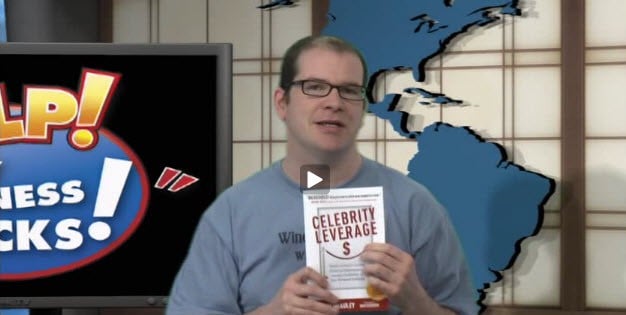 Today Andrew Lock, host of the Web TV show 'Help! My Business Sucks!' reviews 'Celebrity Leverage' –
Transcript:
This week sees the release of a new book which I have here somewhere. Here it is! It's called 'Celebrity Leverage' by Jordan McAuley. Now, this is a great book. It gives insider secrets to getting celebrity endorsements. It really is a great book.
I really believe in the power of celebrities in marketing when it's done right — but you might want to avoid using Tiger Woods at the moment. Jordan, the author, is an expert in this area. You can get this book on Amazon and it even includes a 30-day free membership to Jordan's ContactAnyCelebrity.com Web site. It's a site that allows you to contact any celebrity.
That's it, get the book!
– Andrew Lock, Help! My Business Sucks
– You can download our book 'Celebrity Leverage' as a free PDF file from inside the Contact Any Celebrity Member Lounge – join now!