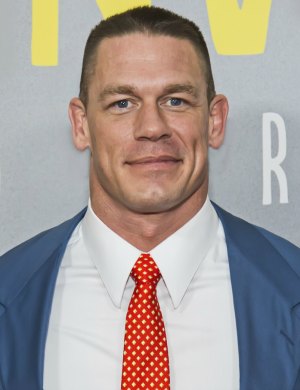 Have you ever wanted to contact your favorite wrestler? Most are represented by the WWE (World Wrestling Entertainment), so contacting them is easy.
According to the WWE, you can contact your favorite wrestler here:
Wrestler's Name
c/o WWE
1241 E. Main St.
Stamford, CT 06902
You can also email WWE wrestlers here.
Of course, there are other ways to contact professional wrestlers.
Some, like the WWE's highest paid wrestler, John Cena, have leveraged their fame into acting roles as well. (Cena had guest-supporting roles in Amy Schumer's 'Trainwreck' plus Amy Poehler and Tina Fey's 'Sisters.' You can contact his agent, manager and publicist using the Contact Any Celebrity database.
In addition to John Cena, top WWE wrestlers Randy Orton, Brock Lesnar, Glenn (Kane) Jacobs and Paul (Triple H) Levesque have separate agents, managers and publicists in addition to the WWE.
Of course, all of these stars have Instagram, Facebook, and Twitter accounts, so you can contact them there as well (see below).
Here are the Top 10 Highest-Paid Wrestlers as of May 2016 according to Forbes Magazine:
Brock Lesnar – Facebook – Instagram – Twitter
Randy Orton – Facebook – Instagram – Twitter
Good luck contacting these stars, and let us know if you get a response!
Annual VIP Membership
$197/year
Best Rate!
Free 7-Day Trial (All Access)
Unlimited Celebrity Searches
Full Database Access:
59,000+ Celebrities & Public Figures
14,000+ Representatives
(Agent, Manager, Publicist & Attorney)
7,000+ Entertainment Companies
Phone, Fax & Email
Verified Mailing Addresses
Dynamic Lookup Technology
Lightning-Fast Online Database
Cross-Referenced Results
Daily Database Updates
VIP Member Concierge
Free Research Requests
Fast Postage Refunds
Celebrity Causes Database
100% Satisfaction Guarantee
Monthly Insider Expert Webinars
Cancel Anytime
Monthly Membership
$29.97/month
Most Popular
Free 7-Day Trial (All Access)
Unlimited Celebrity Searches
Full Database Access:
59,000+ Celebrities & Public Figures
14,000+ Representatives
(Agent, Manager, Publicist & Attorney)
7,000+ Entertainment Companies
Phone, Fax & Email
Verified Mailing Addresses
Dynamic Lookup Technology
Lightning-Fast Online Database
Cross-Referenced Results
Daily Database Updates
Member Concierge
Free Research Requests
Fast Postage Refunds
Celebrity Causes Database
100% Satisfaction Guarantee
Monthly Insider Expert Webinars
Cancel Anytime
5-Minute Database Demo: