Contact Michael Moore Now…
Get His Email, Address, Agent, Manager & Publicist
Contact Michael Moore at his Official Site, Facebook, Instagram & Twitter.
Join Contact Any Celebrity now for Instant Access to Michael Moore's verified contact information including email, address, agent, manager, publicist & company. You'll also get unlimited access to 59,000+ celebrities & public figures in our Private Database:
Your Membership Includes
Michael Moore's Contact Info Plus:
59,000+ Celebrities & Public Figures
Agent, Manager, Publicist & Company
USPS-Verified Mailing Addresses
Email, Phone & Fax Numbers
Free Research Requests
Postage Refund Guarantee
100% Satisfaction Guarantee
Annual VIP Membership
$197/year
(most popular - best rate)
Free 7-Day Full Trial
Celebrity Contacts Database Access:
59,200+ Celebrities & Public Figures
14,000+ Representatives
(Agent, Manager, Publicist & Attorney)
7,300+ Entertainment Companies
USPS-Verified Mailing Addresses
Representation Email Addresses
Unlimited Celebrity Searches
Private Online Database
Dynamic Lookup Technology
Lightning-Fast Hosted by Amazon
Cross-Referenced Results
Daily Database Updates
VIP Member Concierge
Free Research Requests
Postage Refunds
Celebrity Causes Database
Free E-Books:
Celebrity Leverage
Help From Hollywood
Secrets to Contacting Celebrities
100% Satisfaction Guarantee
Monthly Insider Expert Teleseminars
Cancel Anytime
Priority VIP Service
Best Rate - No Monthly Charges
Monthly (Basic) Membership
$47/month
Free 7-Day Full Trial
Celebrity Contacts Database Access:
59,200+ Celebrities & Public Figures
14,000+ Representatives
(Agent, Manager, Publicist & Attorney)
7,300+ Entertainment Companies
USPS-Verified Mailing Addresses
Representation Email Addresses
Unlimited Celebrity Searches
Private Online Database
Dynamic Lookup Technology
Lightning-Fast Hosted by Amazon
Cross-Referenced Results
Daily Database Updates
Member Concierge
Free Research Requests
Postage Refunds
Celebrity Causes Database
Free E-Books:
Celebrity Leverage
Help From Hollywood
Secrets to Contacting Celebrities
100% Satisfaction Guarantee
Monthly Insider Expert Teleseminars
Basic Support
Cancel Anytime
Easter Dinner Reflections... Or, How I Wish We Weren't Having Ham

I think I need to make a movie.
Or bring back my weekly series to TV. Or stand on a stage and howl. Or something. Or anything. Or all of it.

Sure, I'm doing my bit as a citizen -- every single day. But what am I doing with my job -- as a filmmaker, as a writer, as an artist? Art? Now? In a time like this? Perhaps even more so because of a time like this.

It's all happening so fast -- the daily dismantling of sections of our government, bombing Syria, threatening war on nuclear North Korea, allowing states to defund Planned Parenthood, eliminating all programs to fight climate, and now trying to turn the Supreme Court into a right-wing junta for the next 40 years.

I've had to ask myself, what else can I, Michael Moore, personally be doing -- me -- with my own creative energies?

So, for the past few weeks, I've been on fire. Not the "strike-a-match-and-set-myself-on-fire" kind of fire. I mean the one where your mind just explodes with ideas, with creativity, with a sort of gleeful mad energy and you just can't stop. That fire that gets lit under you when you no longer have any other choice. A crazy thought enters your mind: "Can a simple movie actually bring down a sitting president of the United States?" Can an urgent, funny TV series meant to reach the people who watch wrestling and the shopping channels actually move them to a better place? Can I go somewhere where I can just walk out and say whatever the eff I want and suddenly some citizens might be moved to peacefully, legally take him down... and take him down NOW?

Ok, I know, I'm dreaming. But maybe I'm not. Maybe I don't want the ham this Easter. Maybe I'm going to go do what I do for a living and do MORE of it because I believe art and humor and all of us unleashing every ounce of creativity we have within us is what's going to stop this insanity.

And with that, I'll now ask someone to please pass me a yam... ... See MoreSee Less
7 days ago
Happy Easter, Michael Moore!! You have no idea how much you inspire so many! (myself included) or how much you are loved, respected and admired by multitudes of people who feel exactly as you do!! Thank God there are people like you in our country who have a platform to voice the insanity our country is experiencing under this administration!! ...and thank YOU, Michael Moore for all you do, have done and will continue to do to truly make America great again! Much love!! <3
We need you to draw attention in ways that others (like Samantha Bee and John Oliver) haven't been able to. In all honesty, you should run for Congress next year as a Democrat. Use your profile to bring the party back to the people and away from its corrupt corporatism.
You have a gift of deep insight and the ability to communicate clearly. Please remember to take good care of yourself...it is so challenging in times like these. We must prepare for a long and hard fight, but Michael you give so many so much HOPE and leadership. Enjoy your Easter celebration. Thank you for all your hard work and dedication to making the world a better place. HUGS TO YOU TOO.
I "yam" with you,Michael. lol
Keep up the pressure on him - you ARE doing something good for global peace. Keep speaking out. You may be the best possible person to give voice to this farce (hopefully in one act!!)
Michael Moore, I challenge you to name 1 thing you have actually accomplished while "doing your bit as a citizen". No, throwing a tantrum is not an accomplishment. What has changed because of you? I'm pretty sure, you are for no reason.
Sicko completely changed the way I thought about healthcare. What you do matters ... one mind at a time. This is not just about a crazy man in office ... but how so many could vote for him. Never again. Through changed hearts and minds.
Oh..oh..oh..poor you! To eat ham or not to eat ham..that is the question? Maybe the question should be, "How many Americans haven't got that choice because they have no food to choose from." But keep up the dividing of your country. I can see you are successful.
Micheal Moore I wish you nothing but failure in all you do. You are one of the biggest narcissists I can think of besides Barack Obama. You think that any opinion other than yours should be subject to impeachment, reversal, etc. what makes you think you know what's right? Why are liberals acting this way during this presidential cycle when the right did not do this to Obama? You are petty, sore losers who think they are smarter than anyone else. Hate to break it to you but you are a bunch of spoiled, overrated chumps!!! You profess to want peace and togetherness yet you practice the opposite. SHAME ON YOU and everyone who is stupid enough to follow you. Keep on eating the ham, bacon, carbs, etc. Maybe you'll reach a better place!
Lol why don't you concentrate your efforts on north Korea who just wants to kill us all in the USA. I know maybe a anti propaganda movie combating the isis recruitment efforts, think outward not inward.
You go Michael Moore! You are such an inspiration to so many...please make another movie and above all, "keep the hope" that you have shared with all of us!
Thank goodness I see insanity differently.. Insanity to me is evidenced by those on the left whose single focused hypocritical vision of the world shut's out and refutes all opinions counter to their own..To this left wing element all roads must be direct and one way neaning there are no alternate routes.. Michael Moore obviously travels the one way highway of a very, very screwed up mind...
I got to that place too Michael. I wondered what can little old me do to help with such a great big problem, and then I realized I could use what I learned in school to help. I'm a practicing psychotherapist and I decided to do pro bono telephone sessions to any resistors who are feeling burned out, anxious etc. I can be found on Psychology Today. I have a skill that might be useful and I'm willing to do my part to help. Resist! Persist!
Can you organize Hollywood to fund a democrat in a red state? Can we do some mobilizing in red states? Look what happened in Kansas and let's watch Georgia. We have to work on 2018
How did the French resistance do it? Surely there must be resistors somewhere who have access to his tax returns. Any way we can ensure financial help to people who might be tempted to whistle blow but are worried about loosing their jobs? Marching in the streets is good but some covert investigative operations by an underground resistance is better.
Happy Easter Michael. I've always enjoyed whichever topic you've chosen to tackle in your films. After the election, I was really thinking that many Republican voters are influenced by what they listen to as they drive in rural areas around America. People in rural areas often drive long distances and spend a ton of time in their car. If they are radio listeners, there isn't a lot of choice. AM talk is often what they land on. So, they are brainwashed by repetitive topics, circular talk, nonsense at times. I would love for you to do a film on propaganda and influence. Especially when it relates to elections, which are the foundation all other issues have to be built on. A little side note: My mom is a die hard AM talk radio listener. She is a smart lady, but Republican talk radio has really dumbed her thinking down. Recently, I introduced her to TED Talks. She'd never heard of them. After watching a Jonathan Haight talk about how Republicans and Democrats can't even understand each other, she said to me, "That was one of the most intelligent things I've heard in years." It just broke my heart, because Right-wing radio has brainwashed and destroyed smart people in this country.
MAKE THAT MOVIE! MAKE THAT MOVIE! You're the only one who can do it right. Not that long ago we were all praying that you would get well from that terrible bought of pneumonia that you had. This is your chance to make the biggest most important documentary of your life!
Michael, please take care of yourself....eat right and exercise. We NEED your inspiration and leadership. Read the book "Hillbilly Elegy" by JD Vance to understand why some people voted for Trump. When you make your movie, target those folks as your audience. They need to be awakened, and you are the one who can do it!
I read through all of your posted comments and boy oh boy do I disagree with everyone of you. The hatred shown to OUR New president is sickening at best and downright disrespectful at worst. Be thankful Trump beat out his unworthy opponent, he and his team will take us all to a better America, and believe me, you all will be thanking him for keeping you alive and hopefully prosperous. Have a nice day folks. 🙂 I will knowing Trump is OUR President for the perhaps next eight years.
I pray every night that when I wake in the morning, he will be gone. We need to find the secret that will instantly bring him and the republicans down forever. It's out there. We just need to find it. The golden shower or whatever he's done. This fake crap with north korea and russia is a ruse so they can make more plans. Who's coming into the White House in the dead of night that he doesn't want us to know about. I think it's McConnell and Ryan. They are up to their necks in this as are most of the republicans. Spycams anyone?
If you would use all the time energy and money on making things better for America that would be more valuable than the damage you are doing. Why do you feel so important and feel called to destroy a sitting President that We voted into office. We were silent when you voted in Obama for 8 horrible years. Now it's our turn. Focus on making yourself a better person. We are so happy for Trump and are finally not an embarrassment to the world. GO TRUMP!
We have to activate the apathetic non-voters who say they don't care about politics. Politics cares about them and will do a lot of damage to their future lives if they don't.
Delusional ! The President really doesnt care what you do or say and neither do most people. Why not use your talent for something constructive instead of tearing things down? Movies about helping people get back on their feet or veteran success stories are far better than tearing down the very country that allows you to do what you do. Happy Easter anyway Gods son died for you too!
Hmmm apparently you think your movie would actually have that much sway on average "wrestling watching" Americans. You condescending fuck! How dare you. You have no idea what the average American wants and needs. Shit up and eat the HAM!
I have spent the last 30 minutes (wasted) reading comments from conspiracy theories,star trek,vegan and winey poor excuses from American citizens with no patriotic backbone. I was raised to be a proud American to stand behind our country. Michael Moore if you are as great as you think and your followers think you are why not do something good with your time or keep mixing your spineless kool-aid so you can keep making money off the media hipe the brain dead keep absorbing.
Load more
#NatoOggi nel 1958 il regista documentarista #MichaelMoore in attesa che questa settimana arrivi su SkyAtlantic... https://t.co/t9QBLUxEIz
#MichaelMoore predicts Trump won't be impeached until some time in second term: I disagree I think self preservation will drive GOP to act
@DickHertz520 Is that #MichaelMoore???
.Ho rivisto oggi su #RAIStoria(16:55-19:00)il #capolavoro di #MichaelMoore"Capitalism,a love story",che consiglio vivamente a tutti!
... #MichaelMoore's Prediction for #PResidentTrump's #Impeachment Will Depress a Lot of People https://t.co/SG3zy46JER
I just finished watching the #MichaelMoore doc "Where to Invade Next". It's funny and eye-opening. Good raining day film.
Lo mejor de lo mejor del cine gringo #MichaelMoore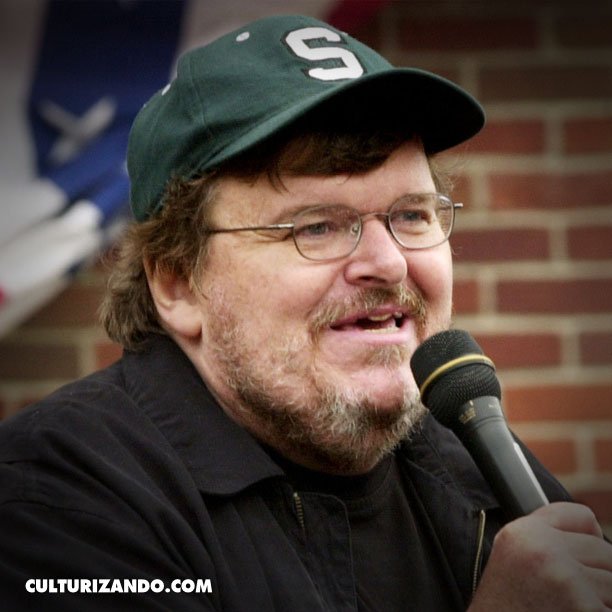 Culturizando
@Culturizando
#UnDíaComoHoy 1954: nace #MichaelMoore [ @MMFlint ], cineasta estadounidense (Bowling for Columbine, Fahrenheit 9/11).
Annual VIP Membership
$197/year
(most popular - best rate)
Free 7-Day Full Trial
Celebrity Contacts Database Access:
59,200+ Celebrities & Public Figures
14,000+ Representatives
(Agent, Manager, Publicist & Attorney)
7,300+ Entertainment Companies
USPS-Verified Mailing Addresses
Representation Email Addresses
Unlimited Celebrity Searches
Private Online Database
Dynamic Lookup Technology
Lightning-Fast Hosted by Amazon
Cross-Referenced Results
Daily Database Updates
VIP Member Concierge
Free Research Requests
Postage Refunds
Celebrity Causes Database
Free E-Books:
Celebrity Leverage
Help From Hollywood
Secrets to Contacting Celebrities
100% Satisfaction Guarantee
Monthly Insider Expert Teleseminars
Cancel Anytime
Priority VIP Service
Best Rate - No Monthly Charges
Monthly (Basic) Membership
$47/month
Free 7-Day Full Trial
Celebrity Contacts Database Access:
59,200+ Celebrities & Public Figures
14,000+ Representatives
(Agent, Manager, Publicist & Attorney)
7,300+ Entertainment Companies
USPS-Verified Mailing Addresses
Representation Email Addresses
Unlimited Celebrity Searches
Private Online Database
Dynamic Lookup Technology
Lightning-Fast Hosted by Amazon
Cross-Referenced Results
Daily Database Updates
Member Concierge
Free Research Requests
Postage Refunds
Celebrity Causes Database
Free E-Books:
Celebrity Leverage
Help From Hollywood
Secrets to Contacting Celebrities
100% Satisfaction Guarantee
Monthly Insider Expert Teleseminars
Basic Support
Cancel Anytime
5-Minute Database Demo: